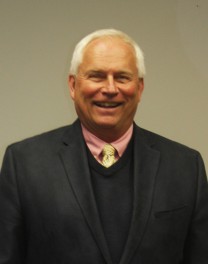 Martin Sell is a registered Architect, having practiced throughout Wisconsin and the upper Midwest since 1978. During his career, he served as President of the American Institute of Architects in Wisconsin and in various capacities for the American Institute of Architects nationally in Washington, D.C.
He, his wife Chris, and his children also own and operate Edwin Brix Vineyard – Sell Family Wines, Dodge County's first and only commercial vineyard and winemaking operation.
Starting in 2008, Martin has served on the Board of Directors of American Bank and Ambanc Financial Services, Inc. Currently he serves as Chairman of the Board of both entities.
In addition to his profession and work with the bank, Martin has also served on various community boards and committees, including Beaver Dam Area Chamber of Commerce, Beaver Dam YMCA, Beaver Dam Area Community Theatre, Beaver Dam Noon Kiwanis and Beaver Dam Family Center, as well as various religious and church related organizations.
Outside of work, Martin enjoys travel as well as outdoor activities of downhill skiing, hunting and fishing.